Visit the most beautiful cities at 360 °
WelcomeTo.City is the portal that enables you to have at hand all the useful information of the city where you are, offering you a 360 ° view of its tourist interest points and more. Choose the city you want to visit or where you are right now and access its beauties in a completely innovative way.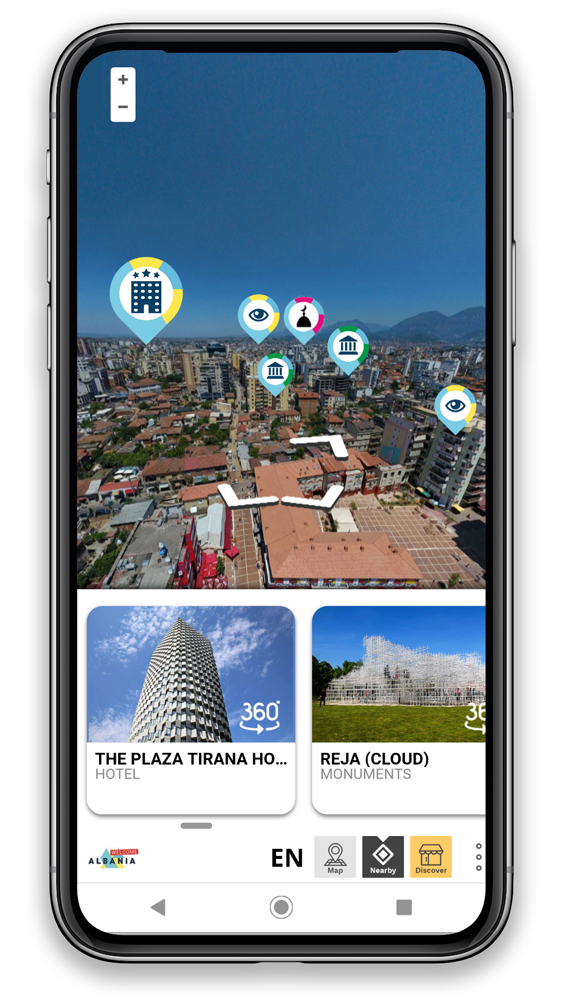 All the best of Albanian cities in an app. Download the app, choose the city where you are, display it looking down on the city and select where you want to go. You will have a complete tourist guide at your fingertips that enables you to access tourist and commercial points of interest.
All the best of Albanian cities in an app.
Through Proximity Marketing you will get a notification whenever you are near a point of interest, with useful information and appealing promotions dedicated to you.
Want to learn more about the WelcomeTo.City project? Fill out the form and you will be soon contacted.